5 Stories of True Wealth
If you found a cash windfall, what would you do with it?
Aside from being astounded at the sums of cash that people are carrying around, it's incredibly touching to show how it brings out the best in people.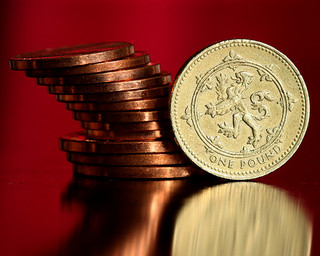 And they're not alone. As I researched this post, similar articles are rife with similar stories.
It's even more touching that most of these people could well have used the money themselves – and have gotten away with keeping it.
5 Stories of True Wealth
Meuy Saelee– Casino Janitor finds $10K in Restroom and Returns it to Owner
Earlier this month, Saelee found $10K in a casino restroom and turned it in to her boss who tracked down the owner. She was given a $500 reward, which she shared with her boss.
This isn't the first time she's found money. She previously found $15K which she also turned in.
Patrick Morgan – Airport cleaner turns in lost $13K
Last December, Morgan, an airport-cleaner and father of four, found an iPad with $13K in cash stuffed in its case and immediately turned it in.
The frantic owner thanked him with a $60 reward, which Morgan promptly distributed to a homeless woman who needed bus fare and a coworker who was struggling financially.
Adam Woldemarim – Cabbie finds $221K
In September 2012, Woldemarim, a Las Vegas cabbie, found $221K stuffed into a laptop case in the back of his cab. He brought the case and money to the security office who contacted the owner.
Woldemarim planned to send a portion of his $2,000 gift back to his family in Ethiopia.
Carlos and Barbara Landeros – Couple returns $11K found near Golden Gate Bridge
Visiting San Francisco for a romantic Valentine's Day dinner, this couple went for a walk at the Golden Gate bridge. There they stumbled across a camera bag containing $11K cash.
The bag and its contents were turned over to police, who in turn located the owner, a Chinese tourist.
Billy Ray Harris – Homeless Man Returns Diamond Ring Dropped in his Cup
Harris, a homeless man begging for change in Kansas City, MO, found a $4K diamond ring in his cup, an hour after a woman had emptied her change wallet into it. Rather than sell it, he held onto it and returned it to her.
Apparently, this is not the first time he's returned a windfall.
Liz's update posted Feb 23 – Online Campaign Nets Homeless Man $100K for Returning Lost Ring.
One can't help but visualize the influence these role models are on their families and community, and the lives they continue to touch. While some of them received a token cash reward, the non-tangible benefits were far greater. Their actions teach us what true wealth is.