Weaving a New Tapestry from Reclaimed Threads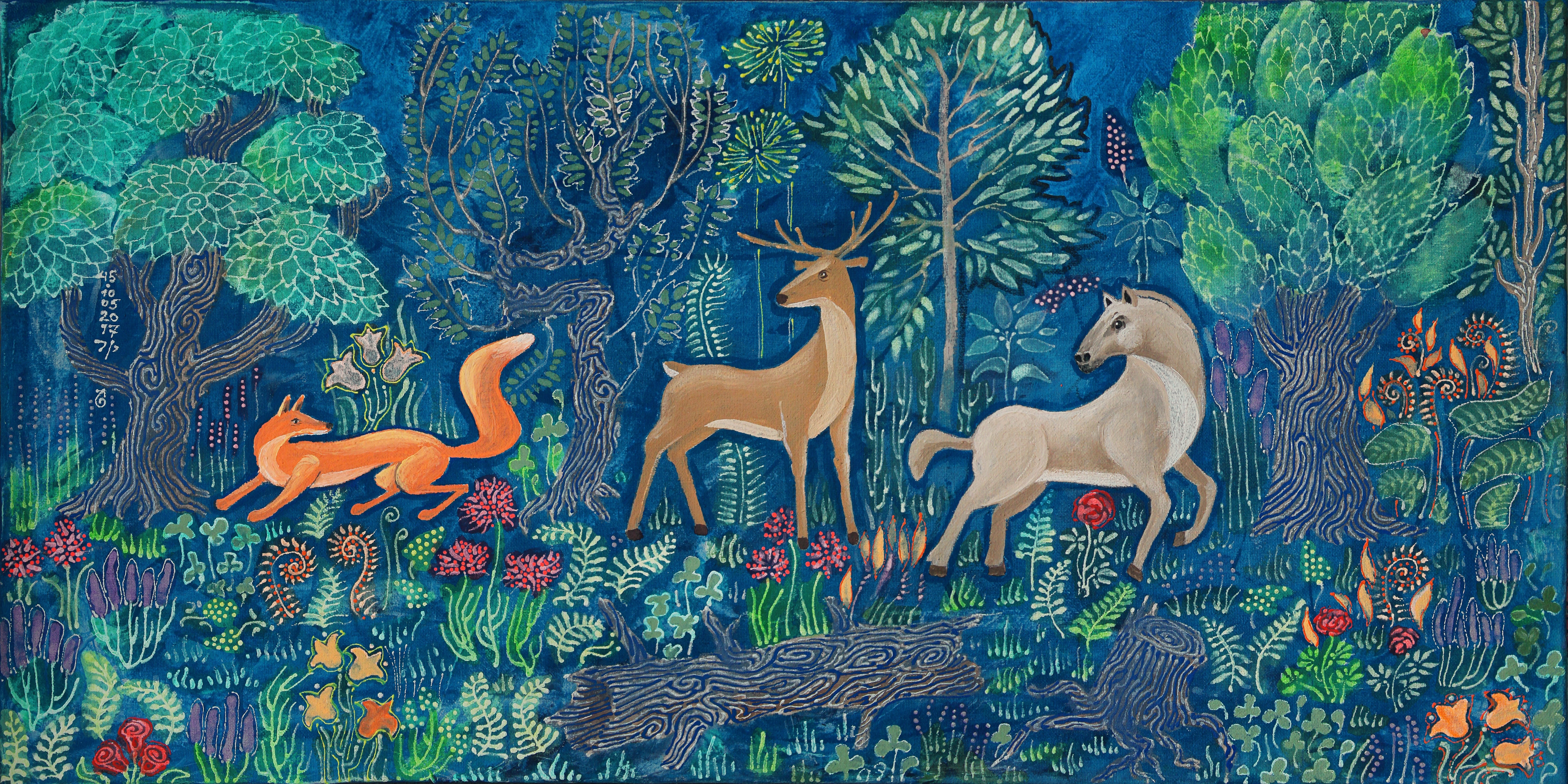 I had no reason to suspect that spring day, which started out as so many others, would open the door to a new direction—one where I'd begin weaving a new tapestry. It had been just two weeks earlier when I'd sat on the edge of the swamp as I took in the transformative energy of spring. New life was emerging from that primordial womb although the details remained a mystery. See Swamp Wisdom Amid Signs of Spring.
Barely two weeks later, on the new moon, I set out on a solitary walk through a forest north of my home as I so often do. There was nothing extraordinary about the day. I ambled through the mixed deciduous woods, taking in the green, regenerative energy.
Then, from out of the blue, or more aptly, out of the green, I heard, "Go back for your Masters." It wasn't so much an auditory sound as a sensation but a definite message. It was the same kind of calling I heard when I'd been at Writing-On-Stone Park in October 2019. While walking through the hoodoos I'd heard the land tell me it had stories I needed to hear and share. That's what started my contemplative walking practice in 2020.
What a brilliant idea, I thought! I'd love to go back to university and it had never crossed my mind. For more than two years I'd known my path had changed direction only I didn't know where it was going. Now I knew.
For years, I've studied, researched, and written in a variety of areas dealing with empowerment, discovering, and applying meaningful, grounded ways to express personal transformation. I've worked with individuals, clients, and organizations. For close to two years, well before the pandemic began, I'd been in a liminal space, between the "what was" and "what's next." It's a place of transition, waiting, and not knowing.
Now it's time for me to challenge myself in a new way and share the teachings and stories I'm about to learn as I explore new ground over the next years.
In 2014, I set out on the quest that resulted in the reconciliation with my Mennonite culture. That's captured in my memoir Crash Landing. But, Mennonite history goes back only 500 years. I'd like to learn how to discover and reclaim my own indigeneity and be able to share that with others. I'd also like to include an understanding of our relationship with the land and how we can live sustainably with all other beings on this planet.
Besides furthering my education, university will introduce me to professional expertise. It will lead me to a new community that I can draw on for guidance, knowledge, and understanding.
Why wouldn't I go? Especially after learning that tuition is free for students over age sixty-five.
As soon as I got home from that walk in the woods, the grunt work began and continues. It was disappointing to learn that I need to upgrade my three-year undergrad degree to qualify for Masters admission. It means I won't be able to start a Masters program until Fall 2022.
My immediate goal is to complete the quickest path to qualification. That may be taking a year at my alma mater who's already accepted me for readmission. My preference is to complete an Honors degree from the university who has the Masters program I want. That's still a work in progress because I'm a new student to them and they have to comb through forty years of transcripts and work experience. As of now, I'm not sure which university I'll attend this fall.
As if to reaffirm my callings, I've heard this passage popped up in my reading last week. "The land is waiting for those who know how to watch and listen; for those who are open, and know who to dream. Listen to the whispers of the land. Be silent for a while. Watch the characters, see the threads. Weave them into a new tapestry." Sharon Blackie, The Enchanted Life, Unlocking the Magic of the Everyday, House of Anansi Press, 2018, p.227
I can't wait to start watching new characters, collecting threads, and weaving a new tapestry. It's the same way my Mennonite ancestors made quilts!