Webinar Topics: Need Your Input
Update September 27, 2012
Thank you to everyone who participated in the survey for Webinar Topics. The top four in were close and in this order:
Getting started with Solo Travel — Planning, developing a route, what to consider for yourself and your motorcycle.
Fear Busting – Identifying thoughts that get in the way of adventure and developing strategies to get around them.
Women Riders – Learning where to meet others, how to find the right group, What to look for in gear and where to find it; How to find a motorcycle that fits; How to make your voice heard.
Mindfulness and Motorcycling — Exploring the mind/body/spirit connection. How riding brings together the physical, emotional and spiritual to raise our awareness and strengthen us as individuals.
Details will follow, but for now, based on your feedback, mark your calendars for:
Oct. 23 @ 8:00 p.m. ET — Getting started with Solo Travel
Nov.13  @ 8:00 p.m. ET — Fear Busting
Original Post:
There are two seasons for motorcyclists: riding and dreaming/planning to ride. While we're still enjoying the former here in the northern hemisphere,  "planning to ride" season is rapidly approaching. Beginning in October, I'll again be offering Webinars and would like your help deciding which way to go.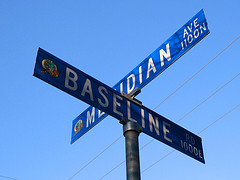 As you know, my work focuses on sharing inspirational advice and practical tips, often arising from life lessons learned on two wheels. While I have favorite topics, I'm not sure they're the ones that are most useful to you right now.  That's where I need your help.
I "talk" to people through a variety of channels –  blog comments, email, twitter, Facebook – and in person through workshops, retreats, events – and random meetings. Although you feel alone with your question or situation, others are looking for the same answers.  And for everyone that asks, there are hundreds wondering the same thing. And they'll have questions you'd like answered too.
Please take a look at the topics below, indicate your top 3 interests and hit "Done."  I'll post the results next week.
Thank you!  I appreciate your time and consideration – and look forward to sharing the virtual Road with you this winter!
Webinar
The term "webinar" combines "web-based" and "seminar."  It's an interactive meeting, workshop or presentation held on the internet. You can attend via phone or computer from anywhere in the world where internet access is available. They're usually recorded so if you miss the live event, you can go back and listen via a link that's provided.
You can get handouts, ask questions, get involved in discussions, watch videos – all depending on the format of the presentation.  Just like you were there in person.  Aside from drawing on the expertise of the seminar leader, it introduces you to a network of people who have the same interests as you do.
photo credit: Caveman Chuck Coker via photo pin cc