3 Teens Who Helped Change the World
Each of us has the power to effect change. A simple act of kindness can travel around the world. It doesn't matter what our age or circumstance. It's particularly touching when youth show strength and leadership.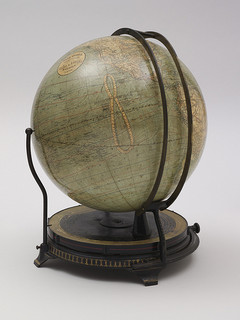 These inspiring role models show that it doesn't take grandiose acts to make a difference. Merely doing your best in the lot you've been cast in touches lives.
3 Teens Who Helped Change the World
Stranger's Generosity Changes Teen's Life and Employment Status
A chance meeting between two strangers changed both their lives.
Jhaqueil Reagan was walking down an icy sidewalk on his way to a job interview. The 18-year old had been forced to drop out of school several years ago to care for two younger siblings after their mom died.
He caught the attention of Art Bouvier, who was laying rock salt on the ground outside his restaurant, Papa Roux.
Kindness, courage and strength came together for an outcome neither could have predicted.
WWII Medal Discovered in Flea Market Returned to Soldier's Family
What do you do when you find a WWII Purple Heart Medal rattling around in an old record player you purchased at a flea market?
Al Packard knew he wanted to reunite it with the owner's family, but finding them was going to be a challenge. His search led him to 17-year-old Andrew Staton who took it from there.
Kenyan Teen Saves Family's Livestock from Lions with Simple Invention
Richard Turere, 13, starting herding and safeguarding his family's cattle when he was nine years old. Often, he'd discover that lions had attacked in the middle of the night, feeding on the cattle his family needed to survive.
Astute observations as an 11 year old, led to him inventing a simple device that warded off lions and kept the family's  lifeline safe.
photo credit: Norman B. Leventhal Map Center at the BPL via photopin cc