How to Train Car Drivers and Achieve World Peace
by Liz Jansen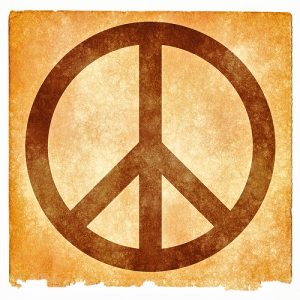 I've been experimenting lately in a variety of traffic situations. Remarkably, I'm convinced there's potential to train car drivers to make our roads safer.
Initial results are promising and the drivers don't even know it's happening.
Anyone who rides a motorcycle, including me, can tell tales of aggressive, distracted, and otherwise inconsiderate behavior that ratchets up our risk of a crash.
The solution is simple. Training car drivers is achieved through being a responsible and courteous rider. Demonstrating proficient riding skills, knowing and following the rules of the road, and maintaining awareness of your environment are minimum starting points for this training to work. So is being visible.
There's no room for either aggressive or passive behavior. Those only escalate the responses you don't want and increase your risk of injury.
Consider these examples:
While riding on a two-lane road, with a lane of traffic in each direction, it's correct to ride in the left tire track. When there's an oncoming semi or similar behemoth, I temporarily shift to the right tire track. Although they don't have as much maneuvering room, in most cases, the other driver shifts slightly to their right. You can see the gap between the vehicle and the center line widen. It's called mirroring. Whether they do it because your movement catches their attention or they're subconsciously following your lead, doesn't matter. They've just increased your safety cushion.
Riding in traffic and maintaining a safe following distance can be a challenge. Someone often wants to cut in between you and the vehicle in front of you. When that happens, I back off and recreate that space between the interloper and me. Consistently, other drivers notice. Again, it may be subconsciously, but they respond in kind. Invariably, the vehicle behind me is following at a safe distance, not right on my tail.
Smiling, waving, or nodding in response to courteous behavior goes a long way in converting a driver who's oblivious to the world around him, to one who drives more responsibly. Like when someone is about to move left into your lane, notices you approaching at the last moment, and waits for you to pass before executing her lane change. Or when you're trying to merge into bumper-to-bumper traffic and someone lets you in. When the situation allows it, thank them in person. At a traffic light, I've even pulled up beside a stopped vehicle who had been maintaining a safe distance while following me and thanked him for his courtesy.
Pollyannaish? Perhaps, but it works. Psychologist B. F. Skinner came up with the concept for sustainably modifying behavior in the 1930's, using positive reinforcement to strengthen the behaviors he wanted. It's much more effective than cursing or flipping someone the bird.
Learning to train car drivers is just like attaining world peace. They're both long-term projects, require consistent attention, and begin with me.
Peace out.
What have you found to be an effective way to train a car driver? Let us know in the comments.
Related Post: 12 Tips for Riders During Motorcycle Safety Awareness Month
---
photo credit: Free Grunge Textures – www.freestock.ca Peace Grunge Sign – Sepia via photopin (license)