33 Definitions of a Girl's Bike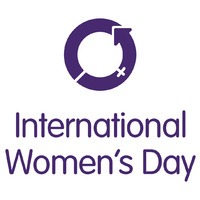 While events for Women's Month take place throughout March, today is officially International Women's Day – started in the '20's to recognize women's issues. It's now celebrated globally  – and it inspired our Ladies Night theme for Motorcycle Mojo Magazine's FaceBook  chat earlier this week.
Mojo Fans were asked, "What is meant by a girl's bike?" "Is there such a thing?" Here's how they responded.
33 Definitions of a Girl's Bike
Photo courtesy of Motorcycle Mojo Magazine
Noel H.  I think it depends on what you mean by the question. I know some ladies prefer cruiser style bikes because the seat height works for them. I know that sportsters are denigrated as "chick bikes" although I've never quite understood why exactly. I know quite a few ladies that ride "full size Harleys". It's another question that probably depends on the person rather than that person's gender.
Bruce A.  Road Glides are the new chick bikes, low ride so most can touch ground at dead stop straight up!
Suhaymath N.  Hearing/seeing just about anything described as a "girl's (insert thing here)" kind of gives me a twitch. Surprisingly, I've heard it applied to cars (like the poor Miata) more than motorcycles. I don't believe in it.
Karen G. I think any bike that fits the rider and suits your riding style can be a girl's bike.
John T.  any bike can be a girls bike as long as it has the proper height and is not too heavy for her to control, but then again, that holds true for all men as well! Choose you bike carefully and it will take good care of you too!
Tammy P. My girl's bike is 08 KLR  A dirty one at that. There is no such a thing as a bike made for women.
Allen R.  Isn't it just a bike owned by a girl??
Stephanie C.  Anything I want to ride is a 'girls bike'…. Anything from a BSA Rocket 3 to my DR 650 to my 800SS.
Tanya M. My "girl's" bike is an 09 Kawasaki Vulcan 900 LT fully dressed for long trips. By long I mean 5,000 + Kms a trip!
Monet B.  I guess all bikes can be "girl bikes" .. if we can ride, we can ride any bike.
Ursula B. There is no such thing unless it is a bicycle! That was a trick question right?
Liz J.  I would like to think so Ursula. But I've heard it used. And I'm not alone. I like the responses – most people seem to agree that whatever bike a rider chooses must fit that rider – and suit their interests. It's genderless.
Joanna M.  I have a bike and I am a girl….so I guess my bike is a girls bike!
Cristi F. All my previous bikes I have sold to men. So….girly men?
Dan S.  it use to be, a girls bike was more show than go
Kathy B.  any bike you want
Don S.  Bikes are Bikes
Carla V.  A "girl's bike" is when one of your biking buddies (a guy) is riding a smaller bike then you ( a girl)
Patrick P.  No there are no girl bikes, girl owners, but no girl bikes. Better yet as a strait male would you drive a bike that is hot pink, rainbow sparklers dangling from the handle bars, and a Hello Kitty sticker as your logo? If its free I'll take it I'll ride just about anything! When I started off I used a 1981 CM200T it was 31 years old, some would consider that to be a girls bike, but to me it was the best bike ever! It is what I learned to ride on, I saved on gas, and it was perfect for getting around on busy city streets, everyone loved how retro it looked, but the best part is that it earned me an motorcycle license. Two years later I own 1981GL1100 and I love riding it every day that I can, and I would trade that in a second for a Ural with a side car so I can ride in the winter too, yes I do realize that 350cc's less. Well that's my story.
Glenn R.  A low to the ground or bright coloured bike, My brother has one,lol, kidding.
Ian M.  a girls bike can be identified easily—pull out the registration and if a girls name is on it than a girl owns it….duh…other than that…I don't know.
Gaetan D. I ride a "woman's Harley" but my woman's Harley will pull the crowd over when I park it. and I got $0 in paint work on it. A bike is a bike and the point is just to get out and ride.
Richard N.  Nope. They are all girls bikes if a girl owns them.
Glenn R.  Motorcycle Built Just for Women  – on Women Riders Now – The cover came off the first production motorcycle in history built specifically…See More
Annie K.  I personally think a smaller bike is mostly referred to as a girl's bike as not many women are big, super strong and tall, who could handle HUGE bikes.
Christopher G.  Sure there are girls' bikes. If a girl, or woman, is riding it, then it is a girl's or woman's bike! It might be bigger or smaller than what I ride, but, who cares?
Roni C.  I thought that bikes were just machines, like cars… or do we now have girl cars too? I guess that it may really bother a guy if a girl rides up on something bigger than he's got… but the last time I checked bikes didn't have a gender!
Len T.  Any that fits, what a question…
Bruce A.the point is any bike could be a girls bike if they can touch the ground with both feet flat at a dead stop, Ive seen a lot who can't do this.
Bonus post from Val M:  They're the ones you ride in high heels and they're pink.
Plus these Tweets:
@trilliumliz @motorcyclemojo "girls bike" I HATE that term.

— Joanne Donn (@GearChic) March 6, 2013
@trilliumliz @motorcyclemojo @fuzzygalore That's easy: sexist term meaning any guy who rides it isn't a real man

— Garage Night Bikers (@BikerGarage) March 6, 2013
@trilliumliz @motorcyclemojo a bike that men SHOULD be riding but their buddies will make fun of them, so they buy a bike they can't handle.

— Scott (@KlrguyScott) March 6, 2013
What do you think?
For the record – my definition is "any bike belonging to a girl."
Mojo Chats are held the 1st and 3rd Tuesday of each month at 7:00 pm ET. Join us for the next one.