3 Reasons to be Receptive to Your Road
Motorcycle riders know more than anyone about the importance of being receptive to what your road delivers. The road you ride, both literally and symbolically is filled with adventure. Rarely can you predict what's around the corner. On a motorcycle the ability to being receptive to what your road delivers and responding appropriately is a survival skill. While the implications of poor life choices may not be so dramatic, they affect how your life unfolds.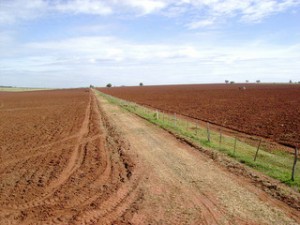 To be clear, being receptive is not synonymous with being passive. It means being open, flexible and ready to take action on what the life delivers. It can mean a temporary detour before restoring your direction. If significant enough, it can cause you to recalculate your plans, choosing a different destination.
Multiple land speed record holder Laura Klock talks about this in her Any Road message. She says that we have to be prepared to go down any road in life—and motorcycling prepares us for this. While those roads can start out as paved, smooth and stretching out under sunshine and blue skies, Laura knows that there are likely to be areas of construction and detours ahead. She also knows that the blessings are in the detours. She talks about being a Special Agent. That's how she frames those very tough times to the girls she works with in Helping with Horsepower. It changes their view of themselves when they look at the section of road they're on now as preparing them something awesome.
Sarah Schilke, Public Relations and Marketing Manager for Schuberth North America, talked about being receptive and recognizing opportunities in terms of career and even volunteer opportunities. It's how she's navigated her career and become an integral part of the motorcycle community both nationally and internationally.
Author and world traveler Allan Karl, advises that welook at change as an opportunity, not as a loss. He counsels that the best way to prepare for monumental events that have the capability to shatter you, is to incorporate small changes into your daily routine. Even something as seemingly insignificant as taking a different route home will put you in much better stead for handling the larger changes. You'll notice things you hadn't seen before and appreciate gifts right in front of you that have gone unnoticed. When big changes arrive, you'll already have tools and resources to deal with them.
No matter what road you're on, or what condition the stretch your on now is like, be receptive to what it delivers. Look for the opportunities, express gratitude, bolster your courage, and walk through the doors that open.
photo credit: introspectivo – Muito ocupado / Very busy via photopin cc