5 Cool Tricks I Learned at Horizons Unlimited
by Liz Jansen
Recently I attended Horizons Unlimited's Travelers Event in Orillia, Ontario. It's one of my favorite gatherings mostly because of the people it attracts. They come from all walks of life, ages, and interests but they share a vitality for experiencing life. The other reason I enjoy these gatherings is for the tips, tricks, and tools that make motorcycle travel even more enjoyable, especially when there are weight, size, or even financial constraints.
Even if you don't go to any of the sessions, talking to others can illuminate a whole new perspective on travel. They're held all over the world so check out the website for a location near you.
Here are five tricks I learned:
1.Garmin Base Camp.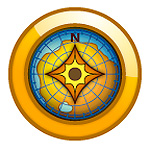 This free download helps you plan your route, organize your data, and share your ideas with others. Download to your computer to create, edit, and organize routes. Email a link to friends and family, share it on social networks or discuss in a forum.
It's a great way to plan before transferring plans to your GPS. Thanks to Darren Baptiste for sharing this tip.
2. Shewee.

I've heard of these but until this event, never seen one or spoke to someone who's used it. It's a reusable device that lets women urinate discreetly without squatting or removing clothes. Without leaking! The base model has a funnel, extension pipe, and case and fits easily in a pocket or small bag. There's also an option that includes wipes, hand sanitizer, flashlight, and its own small pouch. Those who have used them extol their virtues, especially when sanitation is poor, our stuck in a long line of traffic, or out in the middle of nowhere. Practice before you need to use it. Comes in six fashion colors.
3. Immobilizing a tipped bike.
When righting your motorcycle following a tip over, you want to make sure it doesn't roll while you're lifting it. If it's dropped on its right side, this is easily done by making sure it's in gear.
However, if it's sleeping on its left side, and is in neutral, it's a bit trickier.
Use the front brake to immobilize the bike. Remove one of your gloves, apply the brake, and slide your glove over the throttle and brake lever. That will prevent the bike from moving and free up both hands for lifting. If your bike has handguards/bark busters, use whatever's handy—a neckerchief, scarf, sock—to wrap around brake lever and throttle.
Watch the video below to learn how to lift a bike safely.
For the more adventurous, watch this video about picking up a bike on a hill.
Thanks to Clinton Smout of SMART Adventures for this tip.
4. Storing spare tire tubes around windscreen mounts.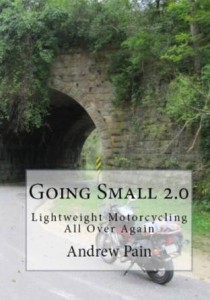 When traveling light and small, every space is important. Tubes are light and when wrapped around something, they stay secure, organized, and readily available. The weight is kept up front over the forks and balanced (if you have 2 tubes), using space that would otherwise be unoccupied. If your bike is equipped differently, look for another option wher eyou can safely store them.
Thanks to Andrew Pain for the tip. Visit his website Minimal Motorcyclist for more info.
5. Getting along.
Many people love to travel with others but often, what starts out amicably ends in relationship disaster and detracts your enjoyment. To minimize the chances of that happening it's important to choose travel partners wisely and then talk about how decisions will be made along the way. One suggestion I liked was to have each person take a turn organizing the day, including route, meal stops, and accommodations. Everyone has to agree to go along with it up front, and it means everyone gets a say.
Have you used any of the above? What's your experience been and what other suggestions do you have?