I've Been Keeping a Secret
by Liz Jansen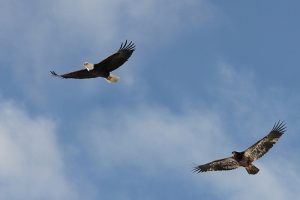 For years I've been keeping a secret from myself. Only now do I have the courage to bring it into the open.
I started my professional life as a Registered Nurse, working in hospitals for five years before moving into Occupational Health. From there, I migrated into Corporate Human Resources and Training and Development. I enjoyed it and worked for a great company.
Somewhere I realized I'd followed a fork in the road that although scenic, wasn't getting me to my destination. My work was no longer meaningful and my spirit needed to be doing something that was.
You can't go backwards in life, not that I wanted to, but I wasn't sure how to get back to the path I wanted. The first thing is to stop going in the wrong direction so I left my job. Since I didn't have anything else to do, like work, I went on a two-month motorcycle trip around Canada and the United States, always a good option when a motorcyclist needs to think.
While on that trip, I began the second step—coming up with the things I really enjoy doing. The things that make my heart soar. Topping the list, of course, was riding a motorcycle. But how do you turn that into meaningful work that pays the bills?
Having experienced and seen in others how transformative riding can be, I realized what I really wanted to do was create the opportunity for others to share that experience. So in 2004 I started a company that offered tours, organized events, and held workshops and retreats.
You can't experience the Zen if you don't have the skills to operate a motorcycle proficiently so I became a certified motorcycle instructor, teaching others to ride through Humber College in Toronto.
A budding interest in writing led to freelance work and authoring books about motorcycles and empowerment. Most of my inspiration came from motorcycle experiences and the inner and outer journeys they take you on.
In 2013, a six-week trip took me through Utah to where, coincidently, a course on shamanic energy medicine was being offered. I'd been exploring this for years but expected to take just the one medicine wheel course, for interest. Once I got there, I knew I would complete the full practitioner program. I received my certificate last month.
So here's the secret. I'm a healer. It's at the root of everything I do. I've come full circle from my start in nursing. The gifts, or medicines I use for healing, are my motorcycle (which precedes the nursing), words—in books, articles, stories, blogs, and presentations, and my training, wisdom, and experience in counseling others. Now I'm integrating energy medicine practices into that medicine bag.
I've hesitated to use the term 'healer' because the voices in my head tell me it sounds too gimmicky. Or, "Who do you think you are to call yourself a healer?" Or, "People will think you're a flake."
So be it. I make a difference through my medicines. What's that called, if not a healer? That's what has heart and meaning for me and always has. My gifts are too valuable and too needed to keep them to myself. They are for sharing.
The truth is, as soon as you try and define yourself by a role or title, it's confining, so I hesitate to list anything. But I have to put something on my LinkedIn profile and business cards. Now I'll add "Healer" to the roster.
It may seem like a small thing, but hiding something, especially from yourself, blocks creativity and overall energy. Letting it out is liberating.
My secret's out. We've all got secrets that are holding us back. Are you up to sharing yours? Write them in the comments below.
---