Life Lessons from Motorcycles Online Course Confirmation
Thank you for joining me as we re-envision our strengths, our role in the world and our power to make a positive difference.
I'm looking forward to participating in the course with you. Expect it to be insightful, thought provoking, challenging – and fun!
For full instructions on how to participate, click on this link which will take you to the Course home page.
You will need to submit a password each time to you access the page.
Password: roadlessons
Please make note of it as you will not return to this page again. Should you lose it, you will receive other reminders prior to the course start.
Thank you.
Liz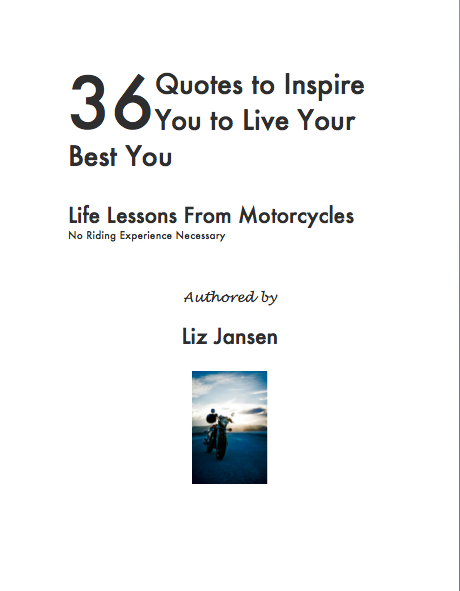 To receive your complimentary copy of 36 Quotes to Inspire You to Live Your Best You, click on the link below.