Motorcycle News You Can Use: Sept. 5-11, 2015
by Liz Jansen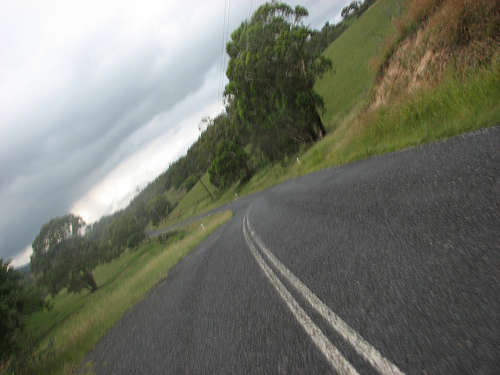 This week's News You Can Use takes us touring via video on a Ladies First tour of Italy's Tuscan region, courtesy of Motorcycle Mag's Tricia Szulewski. View it with caution—you might just get some ideas for next year's travels!
How do you keep your gear clean? Mine can get grotty after a while and it's good to know how to keep it clean, while maintaining its safety and waterproof integrity. Ari Henning of Motorcyclist shows us how it's done.
Gear is of little use if it doesn't fit properly, which is why the article on how to select riding gear for women is so important.
Tricia's been busy. Earlier this summer, she reviewed Yamaha's FZ07, calling it a 'fun first bike'. In this safety video, Clinton Smout takes that same bike and shows us how to control skids on gravel. Hopefully you never have to use it but it's sure good to know if you do.
Lastly, the post on Basic Rider Training is important reading for anyone considering riding, and their friends and family. As a Canada Safety Council (Canadian MSF Equivalent) certified instructor, I can't say enough about the importance of the solid safety grounding students get from qualified professionals. If there's one thing new riders can do for themselves and their loved ones, it's take a course from a recognized school.
Enjoy!
---
Tricia Szulewski from Motorcycle magazine rides Italy with Hear The Road Motorcycle Tours Italy.
"It seems like just yesterday I was rolling happily along the back roads of Italy's Tuscan landscape on a fun, sporty BMW F 800 R. This past May I was lucky enough to join my riding buddy, Genevieve Schmitt (WomenRidersNow.com) on a "Ladies First" tour with Hear The Road Motorcycle Tours Italy.
I made some wonderful new friends, drank my fill of the best espresso in the world, ate just as well, and immersed myself in the art and history of the magical, ancient places we visited. It was a bucket list trip, for sure. Genevieve and I were connected throughout the trip using Sena S20 Communication systems, and her Sena Prism video camera recorded our conversations. It's so much fun to go through all that footage and relive the trip all over again.
Here is a short video that compiles just a tiny bit of my seat time using the Sena Prism. Because only one Prism can capture the audio when two people are conferencing, my videos had no sound, so I decided to put some Italian Opera (Verdi) to the footage. Enjoy!

---
Ari Henning, Motorcyclist
"Gear gets dirty—bugs and grime gunk up the exterior while sweat funks up the interior. A moist cloth is great for spot cleaning (and the only safe way to clean leather), but when it's time for a deep cleaning, it's time for immersion in soap and water. We use a jacket in this example, but the process is the same for pants and other textile gear as well."
---
Skid school on gravel with Yamaha FZ-07
---
Evans Brasfield, Motorcycle dot com
"So, you're considering joining the ranks of motorcycle riders. Congratulations! Motorcycling is an activity that many riders immediately fall in love with and even claim to be life altering. You won't hear any of the MO editorial staff argue with that. After all, we've devoted the bulk of our lives, professionally and personally, to motorcycling. Consequently, our opinions skew hugely motorcycling-positive.
However, we won't sugar coat it either. Riding a motorcycle is a challenging sport that requires diligence and constant self-analysis to be done proficiently while limiting danger. With the stakes being so high out on the road, you don't want to depend solely on the advice of a riding buddy (though it's always good to have more experienced friends as resources) or just plain dumb luck. With that in mind, we've put together this rider training primer to help start you rolling down the highway the right way."
---
Joann Donn, Motorcyclist
"What's the big deal when it comes to shopping for motorcycle gear? You visit your local dealership, try on something, pay for it, and then you're done. Unfortunately it isn't that easy for most women riders. The Motorcycle Industry Council says that among 27 million riders in the US, 6.7 million of us are women. However, only 12.5 percent of us are motorcycle owners, which means the vast majority are actually passengers.
As a result, we're often ignored."
---
photo credit: road to sodwalls via photopin (license)
Women #motorcycle in Italy, textile gear care, skid school http://t.co/iIoItlRdIY #newsyoucanuse @Motorcycle_RC pic.twitter.com/0PBKq7ZRSU

— Liz Jansen (@trilliumliz) September 9, 2015