3 Models of Inspiration
While the circumstances are very different, these three examples are vivid proof of the power of inspiration within each one of us to defeat the odds and lead positive change.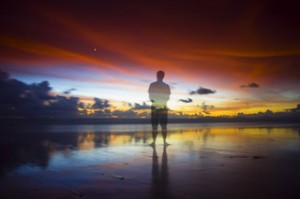 The scale of hardship that many of the world's people experience is unfathomable to most of us. So is their resilience and personal strength to rise above life situations we can't even comprehend. The light they shine is an inspiration for all of us.
Maud Chifamba – Zimbabwe's Whizz Kidd
At fourteen years of age, Maud Chifamba is wise beyond her years. Already having survived extreme poverty and the loss of both parents, she's just earned a scholarship and started her studies at the esteemed University of Zimbabwe.
Human Rights Training Demonstrates its Potential.
The United Nations believes education is empowerment. To put that into action, they've sponsored a short film – "A Path to Dignity – The Power of Human Rights Education", It depicts how those whose human rights have been severely violated — "Untouchables" in India, degraded beyond words, or eastern Turkish women hunted after fleeing horrible abuse – are now educating others.
Phil Bosua – Australian Reinvents the Light Bulb
While not experiencing the harshness described above, I'm sure he was up against formidable odds and vocal naysayers. Not accepting it couldn't be done, Phil Bosua, has reinvented the light bulb. The Australian entrepreneur has come up with a light bulb that can last for 25 years and be controlled by smartphone. His invention and what it can do is astounding.
Regardless of our situation, each one of us has the power to make a difference. We all have different roles and all we have to do is our part. Change begins within us. If we allow that, the rest takes care of itself.
photo credit: Aristocrats-hat via photopin cc