Changes in Time and Place: Swamp Wisdom One Year Later
Swamp Wisdom 2021
One year ago, I paused my trail walk to sit at the edge of this swamp and reflect. It reminded me of a primordial pool from which life has been emerging for millions of years and will continue to evolve for millions more. I knew change was in the air for me as well although I had no idea of what that looked like.
I revisited the swamp this year to again reflect on a year I couldn't have imagined and wonder what was gestating and yet to emerge.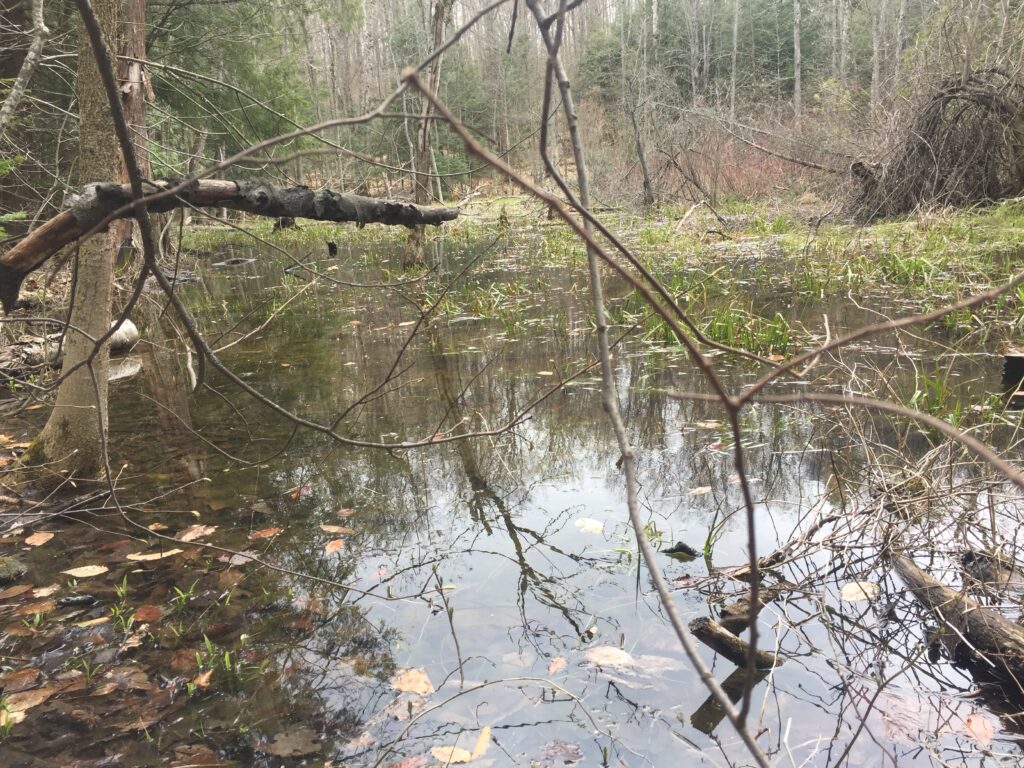 A year ago, I wrote,
"All that has come before, my life experiences, and the stories of the lives of my ancestors, form the mulch, the nutrition, energy, and wisdom to prepare me for what comes next. They're necessary and valuable ways of being to be honored. I want to be awake to their wisdom and the messages they're telling.

"I'm certain that the rest of my life will look different than what's come before. I just don't know the exact format or how different. What matters most is that I'm being true to who I am, not filling a role I think I should, or one others expect of me. Doing that put me to sleep for a good part of my life already."
2021 Reflections
I had spent much of the past eighteen months in contemplative walking along the Bruce Trail, a 900 km/600-mile protected nature reserve in Southern Ontario. The inspiration to do that came from a message I "heard" while walking through the hoodoos at Writing-On-Stone Provincial Park in Alberta in September 2019. I'd stopped to camp overnight while on a book tour for Crash Landing. Then, I was making my way east, contemplating next season's motorcycle travel. I had thought seriously about a deeper exploration of the lands of my ancestors before they arrived in Canada. That would have meant shipping my bike overseas and riding through Western Europe, Ukraine, and Russia. While it held great appeal, I had also felt a hesitancy. What I heard in the hoodoos confirmed that. It was not time to travel. "This land has stories you need to hear and share."
Again, I had no idea what that meant. I had assumed I'd been returning to Alberta the next year where both my parents had spent their childhood as my grandparents settled in Canada. A pandemic soon limited movement and I realized I could listen just as well from anywhere in nature. I began walking on the rugged Bruce Trail and spending much time outdoors. The walks were nourishing and filled with many creative insights but nothing extraordinary. It felt like a liminal space, a necessary waiting room between times that couldn't be rushed.
2021 Calling
Two weeks after my swamp reflection, on May 11, 2021, while on another forest walk, I received what I now call part 2 of the message. "Go and get your Master's." The date is memorable because it is my grandfather's birthday. It stopped me in my tracks. What a brilliant idea! It had never occurred to me. I love learning and going back to school would present all kinds of opportunities and resources to further my exploration of my ancestor history and the lands and places they'd been. "Yes!" I responded with no hesitation.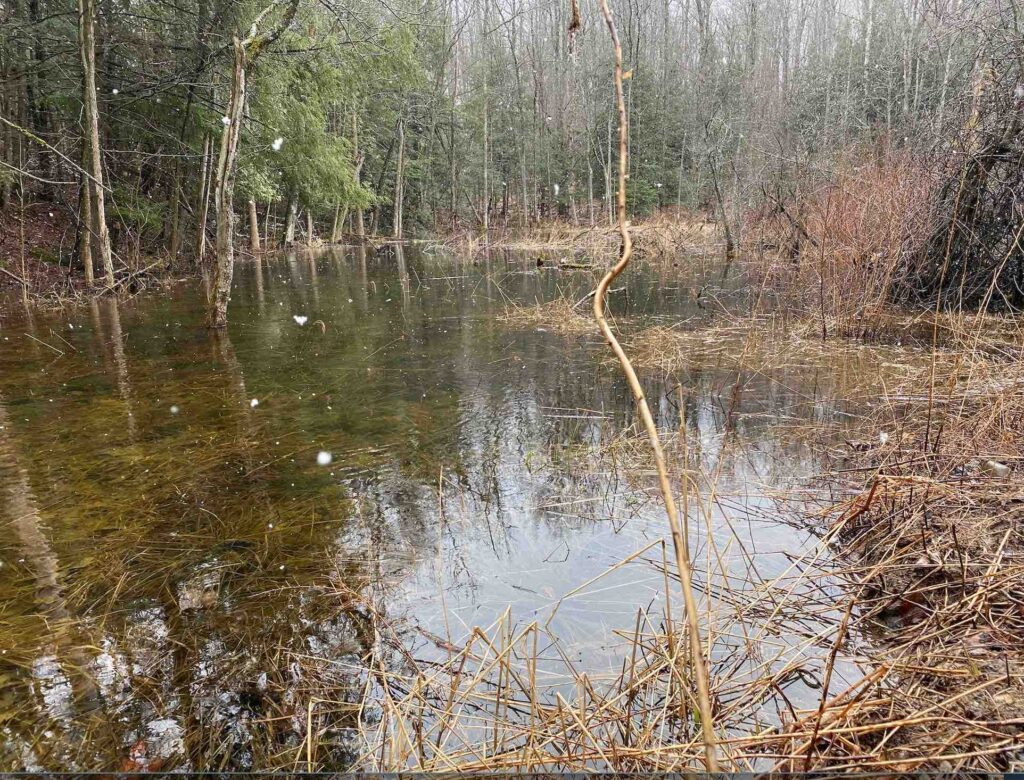 Swamp Wisdom 2022
Now, in 2022, one year later, I've completed the final year of undergraduate studies at the University of Waterloo necessary to qualify for Master's entry. This September I will begin the two-year Master of Arts in Interdisciplinary Studies program at York University in Toronto. This program allows you to design your own "project" using three programs of study. It requires a supervisor, i.e., professor, for each program, to form a committee that works with you throughout the two years.
I submitted my application, knowing I wanted to further explore my ancestry, the relationships they had held with the lands they had lived on, and the stories and lessons those people and places held that needed to be shared. Finding the right supervisors was a significant challenge with many rejections before forming the perfect team. They've come together in a way I couldn't possibly have imagined.
All of us have "land" connections. One originates from a First Nation in northern Alberta on Treaty 8 territory. This is where my father's family settled in Canada and where my grandfather is buried. Another has Ukrainian heritage. Although my ancestors are called Russian Mennonites, the land they called Russia (and home for almost 150 years) has been Ukraine (again) since the Soviet-Ukrainian War 1917–1921. That civil war 100 years ago prompted their departure for Canada shortly thereafter. The third supervisor, is Mennonite, with obvious cultural and land connections.
If you've read Crash Landing, you'll know I tried for decades to dismiss my Mennonite background. I've since embraced this heritage but even with my Master's application, I thought it most appropriate to study European culture. Not so. I am right back in the thick of Mennonite Studies!
The Magic of Letting Go and Allowing
There's absolutely no way I could have imagined or predicted this past year or how rewarding it has been. Getting accepted back into undergraduate studies after being away from university for thirty-five years was daunting. Having relevant courses available which also fulfilled the requirements to complete an Honors in Liberal Arts seemed miraculous. It also seemed to agree with me as I performed better academically than any other year.
None of this was on my radar a year ago, although you could say it has been in the works all my life. It required creating the space to listen for what wanted to be heard, then say yes, and let it unfold. Still, it would not have been possible without incredible, dare I say relentless, support from a core group of friends and family. It's been a tremendous amount of work and energy, and this is just the beginning.
Changes in time and place have taken place since I last sat at the swamp that sat before me. It too holds life and knowledge. Likewise, my ancestors and their lands hold stories waiting to be told. I'm ready and eager to listen in ways I could not have heard sooner. I look forward to hearing that ancient wisdom and share it for today's times.