25 Solutions When Partners Have Other Interests – in Hobbies!
A wide range of riders with diverse experience, locations and perspectives share how they manage to enjoy a passion not shared by their partner.  What happens when partners have other interests? How do they handle your passion for riding?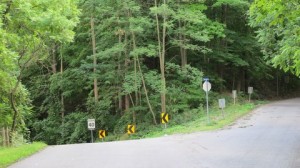 Taken from a recent FaceBook chat I facilitated on Motorcycle Mojo Magazine's page, each one carries its own wisdom. along with some humor!
Do you have any additions? Post them in the comments below and share with fellow riders.
Martin Van Der Staay: My girlfriend doesn't ride, but I ensured she got a decent helmet and then took her out a few times for nice short relaxing rides so that she had time to get used to it. By getting her own helmet I also feel that she is more comfortable since she picked a helmet she liked and that was new, clean and comfortable – rather than letting her use that ratty old used second helmet most of us have stashed in our closet.
Patrick Pearl: Well my wife at first did not like it much but getting better and more understanding…lol Not like i get to do much of it anyways.
Bob Cook:. Not an issue for us…. we just finished 1400 kms trip…..riding separate bikes, together !!!!
Karen Gahan: My husband doesn't ride, never has….but he supports my passion for riding whole heartedly. He joins in all the non-riding parts of the motorcycling community events…..he says he shows his MOJO!
Robert F. Cassidy: Me and my wife both ride she can handle her ride
Juan Wall: She loves to be a passenger almost as much as I love to ride
Allan MacDonald: I'm lucky my wife loves riding her own bike and being on back for real long rides.
Kevin Poirier: I bring her along with me whenever she can get off of work.
Jeff Stockton: My wife doesn't ride but has totally supported my 40+ year habit.
Peter Chau: she wants to leave me, she hates it. what should i do???
Tausha Flux: Don't have a spouse, but ride fanatically… BTW, do you know any single, good looking, eligible men, who love to ride too??? 😉
Luis Sanabria:Just have to deal with it, I guess….
Renee Gardner: Unfortunately, he gets left behind.
Todd Mills: She goes with me.
Mark Kuzminski: Comes with me and acts as photog on the back of the bike.
Liz Loney:Teach him how to ride.
Brian Lees: My first spouse? Or the oh most wonderful spouse I'm with now who does ride?
Susan Nauss-Richard: I like to "tag along" on the back and taking lots of pictures.
Bruce Brown: My wife took the riding course and got her m2 license, but decided she is a happy passenger, not really interested in riding her own bike, so we enjoy a lot of two-up riding together.
Wendy Canning: After 7 yrs my other half is finally coming to terms with the realization that my passion for riding will never dim. He has started to ride himself but I doubt he will ever buy his own bike.
Mike Dawdy: My wife's been a eager passenger, since I started riding 6 years ago. She loves it, and all the great friends we've made because of riding. Though this year has been a frustrating struggle for her, as we found out she was pregnant back in March. She hasn't been for a ride with me at all this year. Not that she hasn't wanted to go, but if anything were to happen with her and my child on the bike… I don't think I could live with the outcome! She's made it clear that a long weekend trip next season will happen, or I'll never be going on a boys only trip ever again!!
Krista Newlands Piek: we get on back..haha
Don Norris: My wife was forbidden by her parents to get on someone's motorcycle. Eight years ago at age 62 She started riding with me everywhere- east coast 3 times, New Mexico the long way. Now she only rides within Ontario, but understands my need to go farther afield. She also knows it won't last forever.
Across and Abroad: The Ultimate Outdoor Adventure & Travel Blog She's fine with it…. I ride while she catches up on her reality TV 😉
Julie K Shanahan: Ride alone or with friends who do share my passion…oh wait, I don't have a spouse or significant other right now…LOL