The Stories We Carry Live On
Life transitions often illustrate how the stories we carry live on in us through changes in external circumstances.
It didn't take long and Trudy had a new home with my friend, mentor, and owner of SMART Adventures Off-road Training School, Clinton Smout. (Read: Solstice Ride and Saying Farewell to Trudy.) I couldn't be more pleased. It was a joy to ride another 100 km/60 miles to deliver her to a new community of riders eager to learn new skills, where she'll fit in and be well cared for. Besides, Clinton assured me I can visit any time and go for a ride.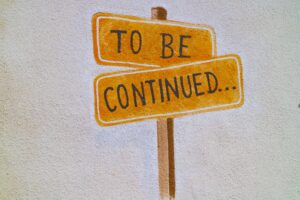 I've gathered many stories from the wonderful friendships and experiences I've enjoyed during the 120,000 km/ 75,000 miles I've ridden her across North America. These encounters have enriched my life and possibly even the lives of others, although I have no say in that. Trudy is now in the hands of a master and prolific storyteller as anyone who has been in Clinton's company can attest!
For me, it's time for new experiences and one I welcome. Still, this time of transition brings with it feelings of vulnerability. The process is similar to that of a snake shedding an outmoded skin in order to express more fully its new and expanded nature. All those experiences, knowledge, and wisdom live within me to draw from and build on. Like a serpent, self-care and staying grounded are important at times like this.
No matter what our history or current situation, stories shape us, even before we're born. Stories passed down from our ancestors define our expectations, values, and perceptions, even without our awareness. Only once we acknowledge them and their influence can we awaken to who we truly are. That's why it is so important for me to understand the history and culture of those who came before. I started that with the quest and journey I described in Crash Landing. As I prepare for Master's Studies at York University, I'll explore that in a great deal more depth. This time, I'll have the benefit of three academic scholars to supervise my project.
This week my third supervisory committee member, a professor in the School of Women's Studies at York, University, and I met for the first time. Imagine my surprise when she said she recognized my name! A number of years ago, a former student had given her a copy of Women, Motorcycles and the Road to Empowerment because she thought it would be of interest to her. Now we've come full cycle.
Motorcycle teachings will always be part of my legacy. My life lessons with them, built on stories begun by my ancestors, have combined in formal education. What a powerful team! I can't wait to see what this expanded wisdom teaches about how the stories we carry live on in us. Rest assured, they'll be shared!
Photo by: Reuben Juarez on Unsplash