3 Hometown Models of Inspiration
While the circumstances are very different, these three models of inspiration are vivid proof of the power within each one of us to lead positive change. Read their stories and you too will be inspired.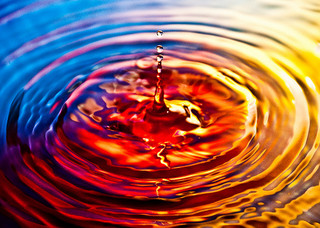 Michael Garcia  – The waiter who took a stand
When patrons at the Houston restaurant he worked at commented on the behavior of a special needs child, Garcia took a stand. At first, he tried to accommodate them by moving them to another table, but when their comments continued, he refused to serve them.
Andy Didorosi – Started the Detroit Bus Company
Hoping his city would be rejuvenated, Didorosi was disappointed when Detroit nixed plans for a light rail system. So he bought two old school buses to ferry people from the suburbs to downtown and back on weekends. And there are plans for expansion.
Danni Gresko – Inspiring People of 2012
As a journalism student at Toronto's Ryerson University, Gresko knows there is plenty of bad news to  sensationalize and write about.  Instead, he wrote this article on people who inspired him in 2012. While those he's chosen are admirable, Gresko deserves credit for doing what he can to spread goodness. The world needs more journalists like him.
Regardless of our situation, each one of us has the power to make a difference. We all have different roles and all we have to do is our part. Change begins within us. If we allow that, the rest takes care of itself.
photo credit: Sergiu_bacioiu
Sergiu Bacioiu via photopin cc