She Rides Ontario!
by Liz Jansen 
The material on this page was included in She Rides Ontario, presented at the Toronto Motorcycle Show She Rides Evening. It highlights Ontario's riding opportunities, resources for route planning, maps, and touring ideas, and events for women riders. It's by no means an all inclusive list, merely a primer to inspire ideas and further research.
Articles mentioned in Presentation:
Ride Planning:
Events:
BMW Ladies Only Test Rides
Check out www.bmw-motorrad.ca to review the full BMW motorcycle line up. For further information and to book your test ride, please email Jenn Martin or call her directly @ 705-725-4252.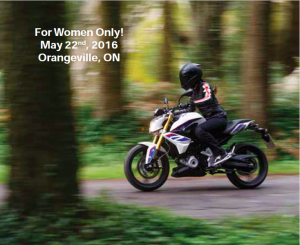 Clare's Harley-Davidson Garage Party & Boot Camp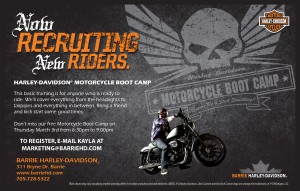 Barrie Harley-Davidson Garage Party