7 Leaders Demonstrate the Importance of Focus
Every motorcycle rider knows about the significance of focus. If your eyes aren't trained on where you want to go, you'll soon find yourself off course. If intrusive thoughts about work or personal life distract your attention, you're putting your safety at risk.
Look no further than these leaders, who spoke at Power of the Road conference, about the role of focus in overcoming hardship and arriving at success.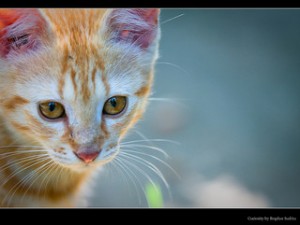 Christa Neuhauser, Publisher and Editor in Chief of RoadRUNNER Magazine, talked about the importance of focus, particularly during times of change. It's what's helped her through major life transitions, challenging times – setting a goal, then making sure the decisions you make are consistent with that goal. Focus is as important in life as it is when riding your motorcycle. We know what happens when we lose focus there.
During her healing and recovery, Medicine Woman and internationally recognized yoga pioneer, Yoga Ana Forrest had to take small, incremental steps, one at a time—because that's all she could do. Having decided to heal, focusing on that and then summoning the courage to take those small steps, allowed her to establish a global business as a Yoga instructor and healer.
As a teenager, Lia Grimanis focused on getting out of the shelter. To help with that and to visualize her success, she bought a wine glass and would fill it with water, picturing her success, and celebrating the success of the day. She's gone on to be named one of Canada's 100 most powerful women.
Author and automotive journalist Mark Richardson talks about focus in terms of telling your motorcycle story, so others will understand your message – and read it. He says, make some basic plans, have an outline, but leave yourself open to what the story should be, not what you think it's going to be.
Scott Kress, mountaineer and entreprenuer, knows how vital focus is to successfully summiting mountains. Listening to unfounded rumours, or wasting energy on things which are outside of your ability to control, only deplete energy – and there's no place for low energy at high altitudes. You need every bit when to climb – and survive.
Focus is also important for enjoying a successful career. Sarah Schilke, PR and Marketing Director for Schuberth North America talked about its importance in setting goals and developing appropriate skills.
Marketing expert Leslie Prevish has an unwavering focus on her goal and what she wants to accomplish. It's how she's been able to enjoy a great deal of career success, wherever she directs her energy.
What holds true for motorcycling applies equally to life. Focusing on where you're going, prioritizing and setting aside distractions are critical to staying on course and arriving at your destination.
photo credit: Bogdan Suditu via photopin cc